Bike Repairs, Maintenance, Sales & Refurbishment in Fife
Promoting cycling, the circular economy and a green industry on Scotland.
Everyone should be able to get a bike they can rely on and we're here to make it happen.
Bikeworks is a registered Scottish Charity – SC39769. You can donate through the Charities Aid Foundation
Support the environment and a local charity. Buy a refurbished bike that is fully prepared and safety checked.
Bikeworks Repair Relief
When we say that we want to ensure EVERYONE has access to a usable bike we mean it. To make sure that you are able to keep your bike in good order even in tough times we have launched our own Repair Relief.
Our Repair Relief entitles everyone to £30 worth off of the labour costs of our bike maintenance and repair services. That means you can avail of our basic service for free (excluding parts) with discounted intermediate and full services.
Our basic service includes:
Check and adjust brakes and gears.
Check and inflate tyres.
A recommendation of additional repairs or parts replacements.
Our Latest Refurbished Bikes
Our Bike Refurbishment, Repair and Maintenance Services
Upcycling & Refurbishment
Bikeworks in partnership with Fife Council collect unwanted cycles which are meticulously refurbished, safety checked and resold. Cycles that are unfit for use are stripped down for usable parts, with the remaining material being sorted for recycling. 
Cycle Repairs & Maintenance
Bikeworks has partnerships and working practices in place to allow for the repair and maintenance of cycles for both the general public and specific organisations.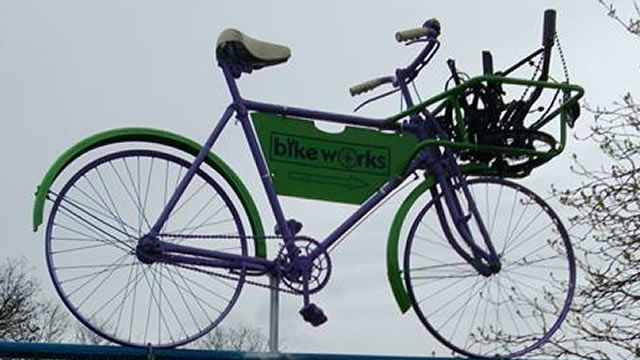 Training & Employability
Two of Bikeworks current members are qualified cycle mechanics (City & Guilds qualified). These members run the workshop and provide support and supervision for a number of community based organisations and individuals.
Really helpful staff, sorted out a bike for my little eco warrior who wanted a bike for his 5th birthday and was excited to get a recycled one. Really appreciate them taking the time to fit stabilisers for him too.
Great place , re use and recycle!
Great variety of bikes styles and sizes, my son has been asking for a mini rocker bmx and there was loads to choose from , happy boy ! Thanks again
I would highly recommend Bikeworks. They were so helpful, knew everything there was to know about bikes. Found me the perfect one, like brand new, at a very low cost. Happy Cycling